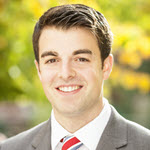 Robert "Bobby" Mullen is a portfolio strategist at Trivalent Investments. The Trivalent team began working together in the 1990s, specializing in international and emerging markets, and Bobby joined them in 2014. He supports Trivalent' s equity strategies and is responsible for quantitative research. He explains how the team uses ESG considerations in its research process.
Our seasoned team at Trivalent Investments specializes in bottom-up stock selection within international equity markets. We use a blended quantitative and fundamental approach to select high-quality companies with sustainable business models and improving business momentum that have yet to reach their full potential. We aim to maximize risk-adjusted returns through building best-in-class portfolios with prudent diversification to mitigate uncompensated macroeconomic risk.
As market data sources broaden, we are committed to an evolutionary path in the refinement of our investment process and we continue to evaluate factors that could potentially improve the efficacy of our proprietary model. With regard to ESG enhancements, we have fully integrated ESG considerations into our investment process. From a qualitative standpoint, ESG has always been a component of the quality and risk assessment of a believe evaluating companies through an ESG lens provides a better understanding of material risks and opportunities. From a quantitative perspective, ESG data availability had historically been a challenge, particularly within the small-cap space. However, over time the coverage and dataset have significantly improved across our investable universes. After extensive research, we added ESG within our quantitative framework to improve our systematic exposure to ESG principles, favoring companies with a strong or analyze factor correlations through different market environments and our research confirmed our proprietary ESG factor was uncorrelated with our multi-factor. We found that incorporating ESG increased our multi-factor information coefficient, thus improving the overall predictive power of the model.
We feel it is important to embrace both quantitative and fundamental research with respect to ESG investing as ratings comprise of several components that are difficult to quantify in a single score. Our Trivalent ESG factor serves as a reference point and allows us to focus our research on issues we deem are material ESG considerations. Overall, we believe capitalizing on ESG opportunities has the potential to increase risk-adjusted returns and lead to better outcomes for our clients.